Existing Building Commissioning
Like commissioning a ship, commissioning a building ensures a facility's systems operate as they should, and the building is set to perform at peak efficiency. A building can be commissioned as part of the construction process or after operations, which is known as existing building commissioning (EBCx). There are several types of existing building commissioning, and it is important to understand the advantages and disadvantages of each and why owners should invest in EBCx, even if their buildings were initially commissioned. 
Continuous Commissioning®
The Continuous Commissioning concept combines several sustainable strategies used in series to examine and perpetually address elements of existing buildings that can be optimized without heavy capital investment. ROI of 25% to 50% and savings of 10% to 40% are reasonable expectations.  
Retro-Commissioning
Most facilities are designed to operate at a certain level of performance. Over time, a facility's performance may diminish due to age, improper maintenance, or worn-out equipment. Retro Commissioning (RCx) applies the commissioning process to an existing facility not previously commissioned. It provides an owner with a means to improve the performance of existing buildings by finding ways to optimize systems and replace equipment with new units that are more energy efficient. 
Continuous Commissioning®, CC®, and PCC® are Trademarks of the Texas Engineering Experiment Station, a component of The Texas A&M University System, used under license, all rights reserved.
related project: 6089
Featured Project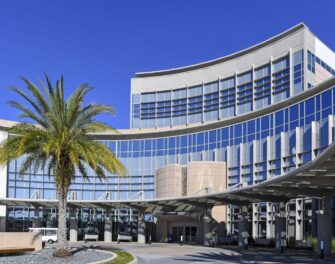 AdventHealth Wesley Chapel
Wesley Chapel, Florida
SSR was contracted by AdventHealth to conduct a Continuous Commissioning® assessment of their Wesley Chapel…
View Project