Josh Kelly Joins Firm as Technology Operations Manager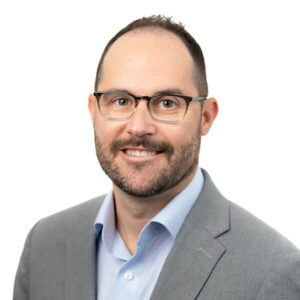 Smith Seckman Reid, Inc. (SSR), a leader among engineering firms in designing, consulting, and commissioning projects, is pleased to announce that Josh Kelly, RCDD, has joined the firm as a Principal and Operations Manager for the firm's technology group. He will be focused on guiding our strategic growth and successful project execution for our technology clients across the southeast. Additionally, Josh will focus on the development and growth of our colleagues. 
I am thrilled to welcome Josh to SSR," said Geoffrey King, CSI CDT, Principal. "Josh's experience working with major, complex projects across the country compliments the work SSR's technology group is already doing. He has the savviness and panache to work with c-suite executives, yet also has the technical knowledge needed to mentor and lead a team of consultants. I am excited for Josh to play a pivotal role for us to continue growing in our strategic markets." 
Throughout his 19-year career, Josh has provided technical excellence and responsive customer service to a wide range of institutional clients, including healthcare, government, and commercial. He is a proven leader with extensive experience supporting business development growth with new and established clients and managing internal teams with a focus on operational efficiency and professional development. 
"I am thrilled to join the amazing team at SSR," said Josh. "I have long admired SSR's rich history and mission to make a positive difference through their work. Being aligned with the commitment to excellence, I am eager to support the company's growth and continued success." 
Josh's hiring reinforces SSR's commitment to ensuring we have appropriate staff and resources to meet the needs of our clients. Focused on improving resource allocation for our technology colleagues, he adds support and operational knowledge to allow our talented team of professionals to focus on what they do best — providing responsive, reliable, and resourceful solutions to clients.  
Josh graduated from Murray State University with a degree in architectural engineering technology. He is a Registered Communications Distributions Designer (RCDD) and member of the FGI Health Guidelines Revision Committee.